You can call SHARE at any time of night or day, any day of the year: 203-432-2000. You can also call or email us directly.
Carole T. Goldberg, Psy.D.
Director
203-432-0310
carole.goldberg@yale.edu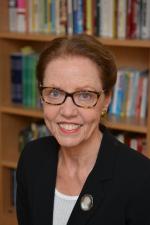 Carole is a licensed Clinical Psychologist.  She received her Undergraduate Degree from the University of Maine in Orono.  She has a Master's Degree and Doctorate in Clinical Psychology from Nova Southeastern University in Ft. Lauderdale, Florida.  Her Pre-doctoral and Post-doctoral internships were at Yale Psychiatric Institute and Yale University.  She joined the staff of Yale's Department of Mental Health and Counseling in 1997.  Carole is an Assistant Clinical Professor in the Yale School of Medicine, and the Inaugural Director of SHARE since 2006. Carole is a certified Sex Therapist with AASECT [American Association of Sexuality Educators Counselors and Therapists] and a Psychoanalyst, trained at the Western New England Institute for Psychoanalysis.  Carole is a Fellow to Saybrook College.
Preferred Pronouns: She/Her/Hers  
Jennifer Czincz, Ph.D.
Assistant Director
203-432-2610
jennifer.czincz@yale.edu
Jennifer is a licensed Clinical Psychologist and an Assistant Clinical Professor of Psychiatry at the Yale School of Medicine. She has also been providing clinical services at the Department of Mental Health and Counseling since 2011. In addition, Jennifer acts as a supervisor to both the Walden Peer Counseling group and Psychology Fellows at the Yale School of Medicine. She completed her Ph.D. at the University of Ottawa in Canada and did both her Predoctoral and Postdoctoral fellowships at Yale University. Her area of expertise is trauma, with specific focus on sexual assault and childhood sexual abuse.
Preferred Pronouns: She/Her/Hers
Sherine Andreine Powerful, MPH 
Program Associate
203-436-8217
sherine.powerful@yale.edu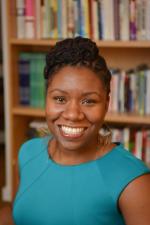 Sherine is a public health practitioner. She received her Bachelor's degree in Latin American Studies (Caribbean concentration) and International Studies from Yale University and holds a Master of Public Health degree in Population and Family Health with a certificate in Global Health from the Columbia University Mailman School of Public Health. Throughout the years, she has worked for domestic and global non-profit health organizations, including the United Nations Population Fund in Guyana and Population Services International Caribbean in Trinidad. Sherine specializes in sexual and reproductive health, rights, and justice; sexual violence prevention; and health promotion and communications.
ID: Sherine/Mx./She/They
Cristina Cantu, LCSW  
SHARE Counselor
203-436-5631
cristina.cantu@yale.edu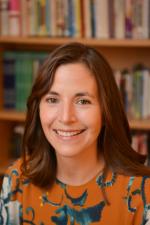 Cristy is a licensed Clinical Social Worker. She received her Undergraduate Degree from Hampshire College in Anthropology and Latin American Studies. She has a Master of Science degree in Social Work from Columbia University. As a post-graduate associate at Yale Child Study Center, she worked with children and families affected by HIV, and has experience as an adolescent and adult therapist, as well as in psychiatric emergency services at Yale New Haven Hospital. Cristy joined the Share team October 2016 and is bi-lingual in Spanish. 
Preferred Pronouns: She/Her/Hers
John Criscuolo, MS
Conduct Awareness Program Provider
203-645-3349
john.criscuolo@yale.edu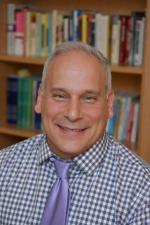 John has a Master of Science Degree from Southern Connecticut State.  He joined Yale University Human Resources as Labor Relations Representative in 2008 after retiring from the State of CT Judicial Branch as a Chief Probation Officer.  He began working part time at the SHARE Center in 2012 facilitating the Conduct Awareness Program.
Preferred Pronouns: He/Him/His